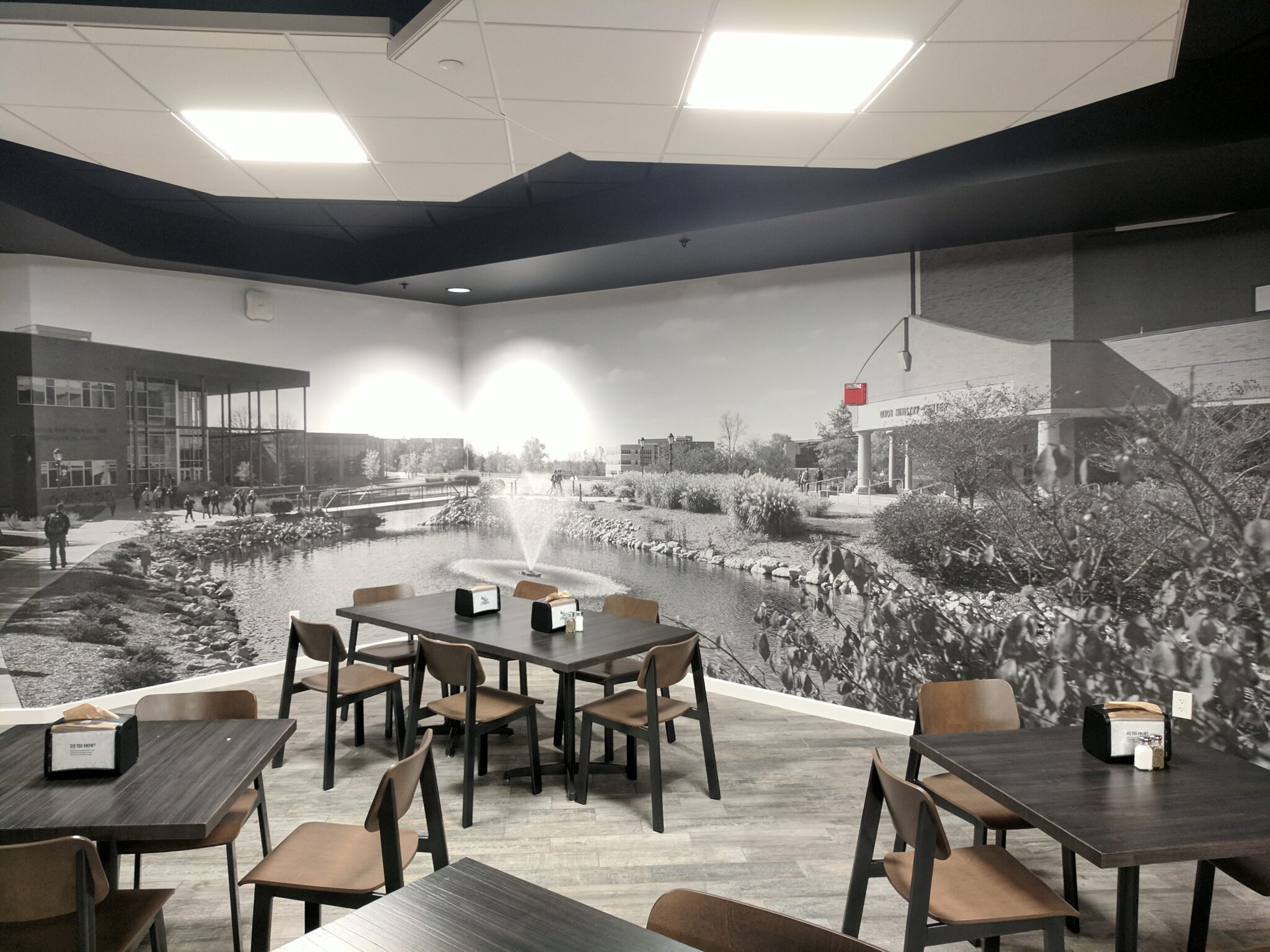 Signage + Displays
Backlit Graphics
Banners
Construction Tarps
Decals
Dimensional Signage
Fabric Graphics
Fixture & Display Design
Floor Graphics
Metallic Special Effects
Museum Graphics
Murals
Performance Tarps & Backdrops
Pop-Up Displays
Posters
Prototyping
Restaurant Graphics
Retail Graphics
Retractable Banners
Tradeshow Graphics
Wallcovering
Window Graphics
POINT-OF-PURCHASE OVERVIEW
THE BRIGHTEST IN THE BUSINESS.
With the latest digital technology for high-end graphics and one of the most extensive fleets of large format printers in the country, Outdoor Image has all the resources to be your one stop shop for point-of-purchase (P.O.P.). Whether it's roll-to-roll or flatbed we can print on just about anything. So why waste precious time shopping around for deals?
YOUR BEST VALUE IS RIGHT HERE.
Partnering with customers to create customized, innovative P.O.P. solutions is just part of the job for us. We understand how to make material and packaging work together and will help you select the options that command attention and maximize your message. You take pride in your artwork… we take pride in transforming it into a P.O.P. masterpiece.
THE FRESHEST TECHNOLOGY
Design capabilities are constantly generating more sophisticated color schemes and special effects, while the need for greater versatility to produce attention grabbing P.O.P. displays is constantly evolving. We continuously reinvest in state-of-the-art print technologies so that our production capabilities bring your designs to life.
YOU'LL NEVER WONDER IF YOU'RE GETTING THE MOST ADVANCED TECHNOLOGIES AVAILABLE.
We'll deliver the perfect solution, no matter what material, size, or shape your project needs. Each unique project goes through a fully-customized process. We approach each project as an opportunity to produce a custom solution that meets your expectations and fits your budget, and your needs.
EFFICIENCY.
Initiating the process is easy -Simply upload your art to our website. Technical specifications and tips are available online to make the submission process efficient. Our image technicians will review your submission and develop same-day proofs for your approval.
PRESSED BY AN INSANE DEADLINE?
We'll amaze you. Not sure exactly what you need? Call us — we can help.
CONTACT US
3400 Rivergreen Ct.
Suite 100
Duluth, GA 30096
770-817-9517
Sales_Support@outdoorimageusa.com